Manufacturers Of Sugar Candy Sticks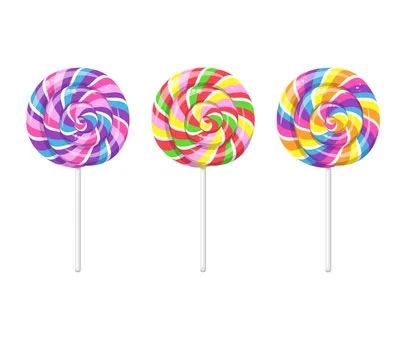 Shanti Paper Products serves diverse industries and market segments to meet their operational needs requiring lollipop, candy chocolates, sugar candies and ear buds in various sizes. We support our planet with a carefully thought-out business strategy involving the continuous making of customized and eco-friendly BIOSTICKS in India. Today, many manufacturers of sugar candy sticks continue to innovate and create new and exciting products to satisfy the sweet cravings of candy lovers around the world. Our product portfolio meets high quality assurances, packaging and industry compliances.
Our major clients in the F & B industry reach out to our production team for specific products like sugar candy sticks and lollipops. We take up contract manufacturing providing consultancy, in-house expertise and clever engineering solutions.
If you are searching a trustworthy partner to scale your value, we are the best manufacturers of sugar candy sticks in India. Get the opportunity to capture your consumers with trending options.
Salient Features Of The Sugar Candies Stick India Made At Our Advanced Plant
Food grade safe-taste paper stick
Biodegradable food grade kraft paper
Paper stick, White and Round
Diameter: 2.5 mm To 4 mm
Length: 55 mm To 100 mm
Packaging contains PE bag+Carton
Customization
Company Vision
Our management has a straightforward vision to make the world a better place to live in. We hope to become leading leaders with sustainable brands that reach diverse markets and special segments of consumers. We will continue to remain environmentally friendly and responsible for our products.
Company Mission
We have a goal to achieve: Make everyone aware that only ethical business is the way to thrive in this world. Our mission is to create awareness with our high quality Biosticks and Lollipops.
With our contribution and passion, others will also bring value to do similar profitable business.
What Sets Us Apart From Competition?
Sustainability | Material choices |Multiple solutions | Wide product portfolio | Advanced infrastructure
The combination of our items' excellent quality, smooth finish, and competitive pricing contributes to the massive demand for our items. In addition, we make certain that these items are delivered to our customers on time, and as a result, we have built up a significant number of customers in the market.
Die-making is another one of our specialties in addition to manufacturing. We constantly put the requirements and wants of our customers first, whether it means designing a new product, bringing some essential customizations, or developing an entirely new design altogether. Because of this pioneering quality of ours, we have amassed a large customer base of people who are ready to test out new items or ideas as they become available on the market.
Our Advantages:
Full scale operational capability in the factory owned by the company in Rajkot, India.
Production of food grade and biodegradable sticks meeting global standards.
Sourcing right raw material suppliers to make sugar candy sticks.
Bulk and short production cycle for custom needs.
Supporting 'Make in India' to provide local employment and meeting labor standards.
Professional expertise, qualified people and trained workers to implement operations.
Affordable pricing for long term valuation and strong relationships.
Wholesale suppliers and manufacturers in India for lollipop, candy chocolates, sugar candies and ear buds.
Smooth delivery solutions across India.
After sales services and customer support.
We care about our environment with ethical business and production practices
Feature Benefits
Our products are completely eco-friendly and natural.
Natural taste, no odor and safe.
High standards assure repeat business from trustworthy customers.
Quality assurance guaranteed for products.
Excellent packaging, logistics and biodegradable products.
Versatile commercial applications and usages of our portfolio.
No splinters compared to wooden stocks.
Smooth surface, high hardness, solid sticks.
Sugar candies stick India involves our acumen for doing ethical business practices. Shanti Paper Products is committed to establishing a benchmark in this growing industry. We have a safe working environment for our employees. They are the main force which keeps us thriving in the competitive market. The fact that we provide an attractive selection together with an equally appealing price list has always been a major selling feature among those who choose us.
Are you interested in scaling your business with a competitive edge?
Let's get together and make a difference to the environment, society and become market leaders in our respective domains.