Manufacturers Of Lollipop Sticks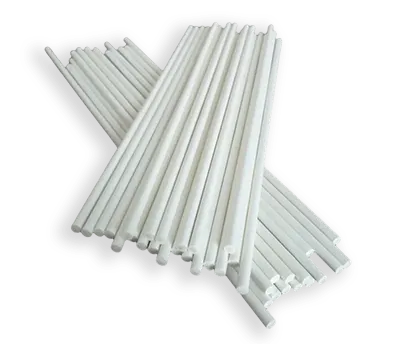 Shantis paper stick was founded in the year 2022 and boasts an experienced team of experts that are pioneers in the paper lollipop sticks industry.
We are a reputed manufacturers of lollipop sticks that are created using high-quality raw materials, and they are available in a wide range of colours, sizes, and thicknesses. Our selection of lollipop sticks consists of extremely consistent items that are famous all over the globe for their superior quality, reliable performance, and long-lasting nature. Our machines functionality and dependability have made them the standard for many other businesses seeking supremacy. Our company's success may be directly related to the high level of business understanding and technical expertise gained by our employees.
Our Extensive Range of Products
Obtaining from world-class suppliers raw materials of the highest possible quality a variety of items, including the following, have been manufactured by our company with great success:
Lollipop sticks
Candy chocolates
Sugar candies
Ear bud
Benefits Of Biodegradable Lollipop Sticks
1. To begin, the manufacturers of lollipop sticks are concerned about the effects of plastic on the environment. Bamboo and paper are examples of biodegradable materials that can be used to make sticks. Conventional plastic sticks, on the other hand, can take up to a few hundred years to dissolve completely.
2. Biodegradable sticks are created from materials that can naturally and rapidly decompose. This indicates that they do not add to the rising problem of plastic waste in our seas and landfills and that, instead, they can be readily composted or recycled. The problem that they do not contribute to is the growing problem of plastic waste in our oceans and landfills.
3. The second benefit is that animals are less likely to be harmed by biodegradable lollipop sticks. We can lessen the probability of wildlife being harmed if we use biodegradable lollipop sticks. This is because the ingredients that we use to make these sticks are safe for animals and do not cause them any harm.
4. Thirdly, the use of biodegradable lollipop sticks rather than plastic ones is more environmentally friendly. Conventional plastic sticks are fabricated from materials derived from petroleum; these materials are non-renewable and contribute to the emission of greenhouse gases. On the other hand, biodegradable sticks are crafted from eco-friendly components, such as bamboo or paper, that don't deplete natural resources and are capable of being cultivated and harvested without causing harm to the surrounding ecosystem.
We Are Well-Known Lollipop Sticks Manufacturers
We provide a diverse selection of lollipop sticks in a manner that is meticulously tailored to meet the requirements of our customers. Our selection of sticks is renowned for having almost no length variations. These lollipop sticks come in various colours. As soon as we get our client requirements, we immediately begin the process of sending you free samples.
We have raised the bar for quality standards via outstanding collaboration at every stage, from product design to supply chain management. The many quality supervisors who work in the quality control section of our company examine each batch of sticks at each step of the manufacturing process. In order to work toward a future that is both sustainable and equitable, our goal is to provide value that is long-lasting to our clients
Why Choose Shantis Paper Product?
Are you looking to purchase biodegradable lollipop sticks? Then look no further than Shantis Paper Product. We are manufacturers of lollipop sticks that are completely biodegradable. Our paper sticks are manufactured according to stringent quality standards, and we can supply any industrial quantity in any dimension. Thus, there is no need to look any further for your needs. Our paper lollipop sticks are used in Cake Pop Sticks, Ice-cream Sticks, and Cheese Sticks and so on.
Our lollipop sticks are also completely safe for consumption. They are made of natural wood fiber and are biodegradable. It decomposes entirely via natural processes and does not negatively impact the surrounding ecosystem. In comparison to wooden stocks, there are no splinters to worry about either.
We offer biodegradable lollipop sticks manufacturers that gives several advantages in comparison to the use of conventional plastic sticks. They are better for the environment, less harmful to wildlife, more sustainable, assist the confectionery business lower its carbon footprint, and we offer a marketing edge to companies who make candy.