Candy Chocolates Sticks Manufacturers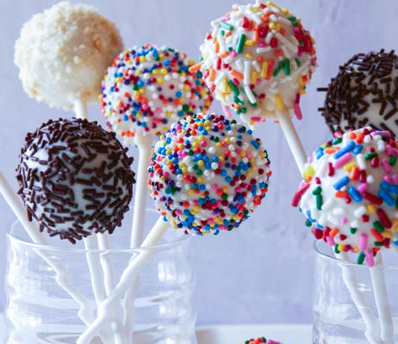 Shantis Paper stick product has expanded to become one of the most successful and well-known candy chocolate sticks firms in India, with a presence that is felt all over the globe. Because of our dynamic combination of expertise, creativity, and tradition, we have been able to produce a wide variety of quality sticks.
We "Shanti Paper Product" was established in the year 2022 and are a well-known manufacturer of a variety of biodegradable candy and chocolate sticks in Rajkot, Gujarat. We are committed to offering candy chocolates sticks that are both safe and of high quality, and we have a clear goal to supply unique quality that are manufactured using procedures that are kind to the environment in order to ensure a sustainable future. We are committed to providing our customers with the most effective solutions possible and have a goal of being one of the most successful businesses in the world.
About Candy Chocolates
Candies and chocolates have been enjoyed by people around the world for centuries. The history of candy is long and fascinating, and it has evolved over the years to become the sweet treats we know and love today. From the earliest forms of candy made from honey and nuts to the modern-day chocolates we enjoy, candy has always been a part of human culture. Candies are ideal for giving as presents, including in care packages and as gifts for businesses on special occasions such as birthdays, anniversaries, and the holidays.
Today, candy chocolates are enjoyed by millions of people worldwide, with countless varieties and flavors available to suit every taste. Whether you prefer classic milk chocolate, rich dark chocolate, or something with a little extra crunch or flavor, there is a candy chocolate out there for you. From its humble beginnings in ancient times to the modern day, the story of candy chocolates is one of sweetness, delight, and indulgence. Clients like the fact that our products may be sourced in a variety of sizes and qualities.
Product Description
We are engaged in the business of providing candy sticks. When we make our products, we only utilize elements of the highest possible quality so that they are not only sturdy but also have a high demand in the market. All our candy chocolates sticks are processed in the cleanest environments possible, and contain no additives that might be hazardous to consumers. Because of their great quality, they are in very high demand in the market. Sticks that are made from natural and renewable resources, including pure paper that is bleached without the use of chlorine and optical brighteners, fluorescent free, and paper that has not been treated with chemicals and glue.
The Following Are Qualities That Are Found In Our Sticks For Candy Chocolates
No Odor, Safe-Taste
Our Sticks for candy chocolates is designed to be sturdy and durable, so it will not break or bend easily. This means that you can enjoy your lollypop, sucker sticks and candy apple sticks to cotton bud sticks to the fullest without worrying about the stick falling apart. Whether you are a child or an adult, the no odor, safe-taste stick is a game-changer that will revolutionize the way you enjoy your lollypops.
Naturally Biodegradable
These sticks are made from biodegradable materials such as paper, wood, or bamboo, so their disposal won't have a negative impact on the surrounding ecosystem. At this time, there is no other option that is risk-free for youngsters. They are best traditional plastic sticks, but the benefits to the environment are worth it
Extreme Toughness
Because of the high-quality materials that go into their making, not only are our sticks strong and long-lasting, but they are also resistant to breaking when they are put to use. They are ideal for use in the preparation of handmade lollipop candy, ice pops, and any other kind of sweet treat that calls for a stick.
Smooth Surface
It has a glossy finish, a high level of strength, and can be worked to suit a variety of purposes. It does not contain fluorescent agent and it is safe and non‑toxic.
We create these candy sticks according to a wide range of criteria using cutting-edge technology and ultra-modern machinery. We provide excellent marks for qualities like as their faultless finish, their softness their silky-smooth texture, and their eco-friendliness. We have built a facility with a high-tech infrastructure that is integrated with many different departments, including manufacturing, quality testing, research and development, as well as storage and packaging. Because of the sophisticated machinery and cutting-edge technology, we are able to tailor the production of the sticks to the unique specifications as per the specific requirements of our clients